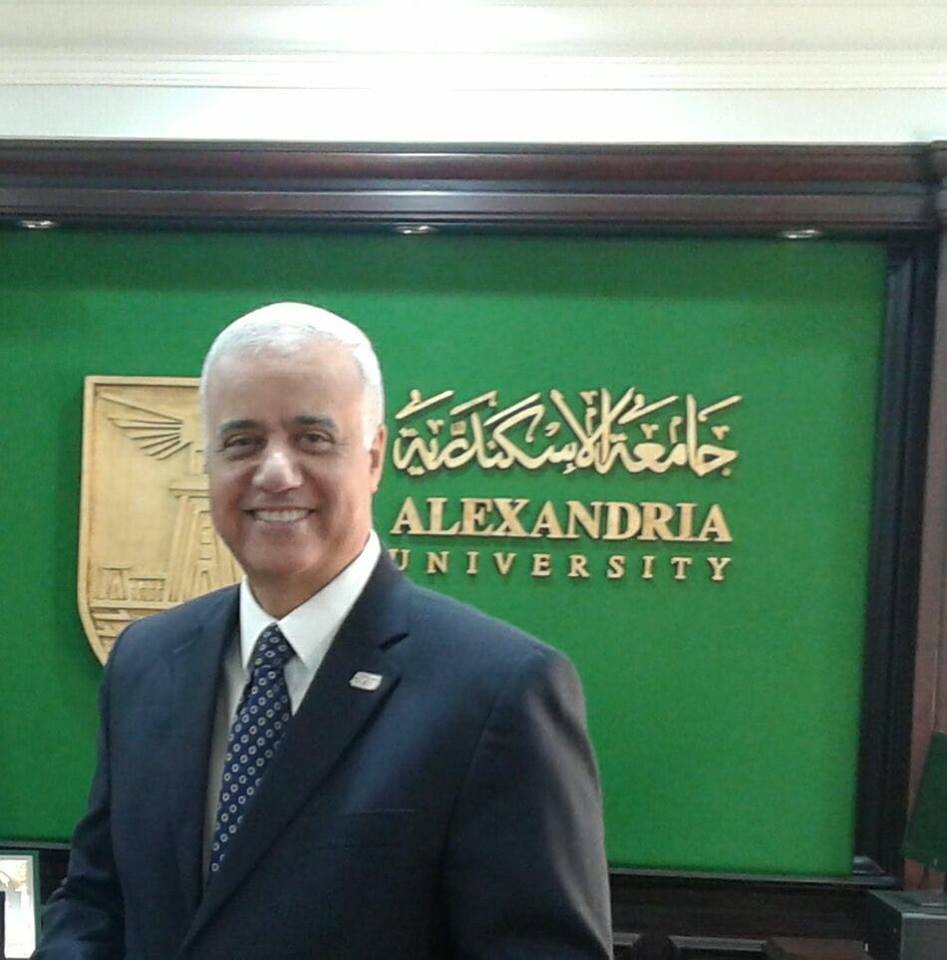 Dr. Essam Elkordi, the President of Alexandria University stated that the Arabian youth must develop their skills to cope with the fourth industrial revolution and knowledge forward steps in addition to rapid technological developments. This came during an interview with reporter Mirvat Abdel Hameed from Emirates Al Bayan Newspaper within Dr. Elkordi participation in "Knowledge Summit 2018" held from 5th to 6th of December in Dubai. The summit was opened by Sheikh Mohammed Bin Rashid Al Maktoum, The Crown Prince and the President of the Executive Board.
Dr. Elkordi through his speech pointed out that the Egyptian government seeks to be involved in this revolution by conversion into digital society that should enhance the administrative reforming and develop the governmental services. He praised Emirates experiment which presented unique forward-looking vision.
University President Dr. Kordi stressed that the educational institutions must develop its tools to cope with the technological revolution which will result in disappearance of 70% of current jobs and replacing by the robots like in medicine field. Dr. El Kordi said that the students should be enforced by creative skills and tools via internet.
Dr. El Kordi added that UAE government has passed a long way towards smart education and jumped from the twenty fifth to nineteenth place over the world, therefore UAE is proud and all Arabs also. He said that the of initiative Shiekh Mohammed Bin Rashid Al Maktoum Knowledge Foundation qualifies youth to create programs and smart applications so that youth will be able to meet careers requirements in the future. El Kordi appreciated that the initiative objective to literacy 30 million of Arab people because the illiteracy has negative effects on community nature, culture and level